> Enter Sweepstakes
You're Not Just Any Old Football Fan,
You're a ROCK STAR FAN!
We're not going to put together any ole tailgating spread.
We're offering a chance to SCORE Big!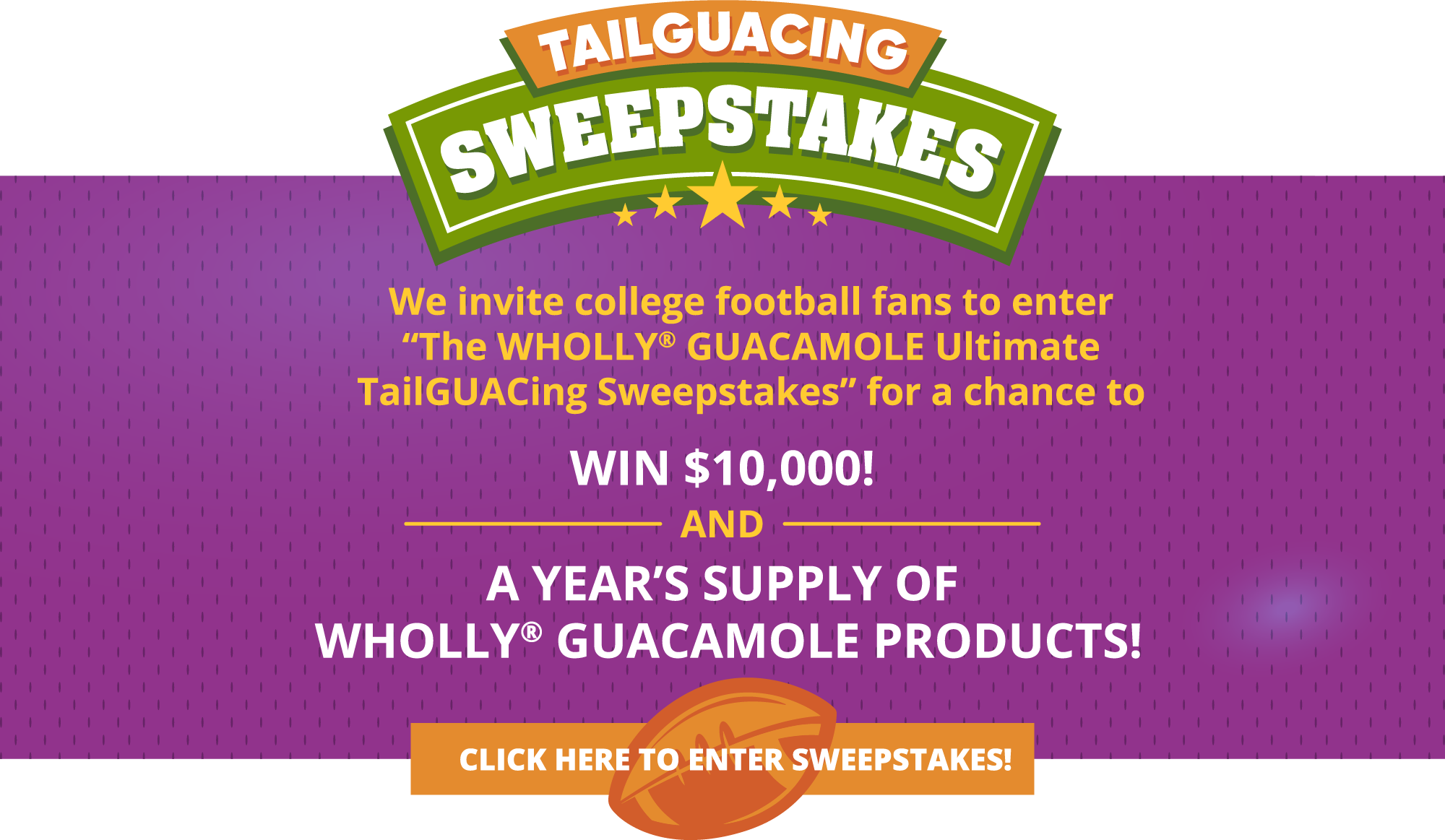 Let's Go TailGUACing!
Let WHOLLY® GUACAMOLE turn your tailgating event into the talk of the parking lot. These tried and true fan favorites are just what you need to score big for your home team cheer section.
YOUR #1 GUACAMOLE
TEAM LINEUP!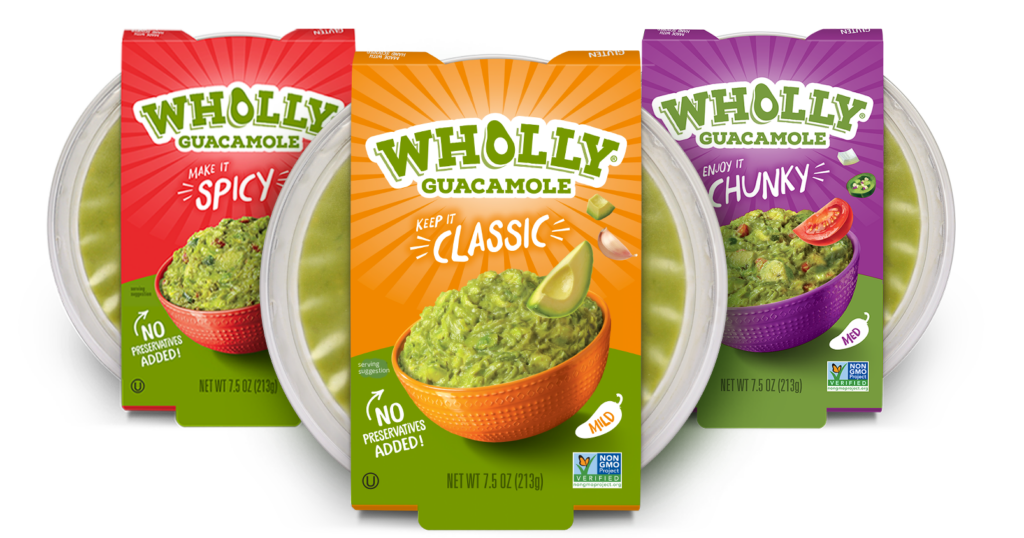 Search locally by zip code for
your favorite flavors and sizes!
> Where to Buy

SMU Mustangs @
Oklahoma Sooners
1185 Asp Ave, Norman, OK 73019
Western Kentucky Univ @
Ohio State
411 Woody Hayes Dr, Columbus, OH 43210
Wyoming Cowboys @
Texas Longhorns
2139 San Jacinto Blvd, Austin, TX 78712
Louisiana Tech @
Univ of Nebraska
One Memorial Stadium Drive, Lincoln, NE 68588
Georgia Bulldogs @
Auburn Tigers
251 S. Donahue Dr, Auburn, AL 36830
USC @
Univ of Colorado
2400 Colorado Ave, Boulder, CO 80305
Virginia Tech Hokies @
Florida State Seminoles
403 Stadium Dr, Tallahassee, FL 32304
Georgia Bulldogs @
Florida Gators
1 TIAA Bank Field Dr, Jacksonville, FL 32202
Purdue Boilermakers @
Michigan Wolverines
1201 S. Main St, Ann Arbor, MI 48104
Georgia Bulldogs @
Tennessee Volunteers
1300 Phillip Fulmer Way, Knoxville, TN 37916
Florida State Seminoles @
Florida Gators
157 Gale Lemerand Dr, Gainesville, FL 32611