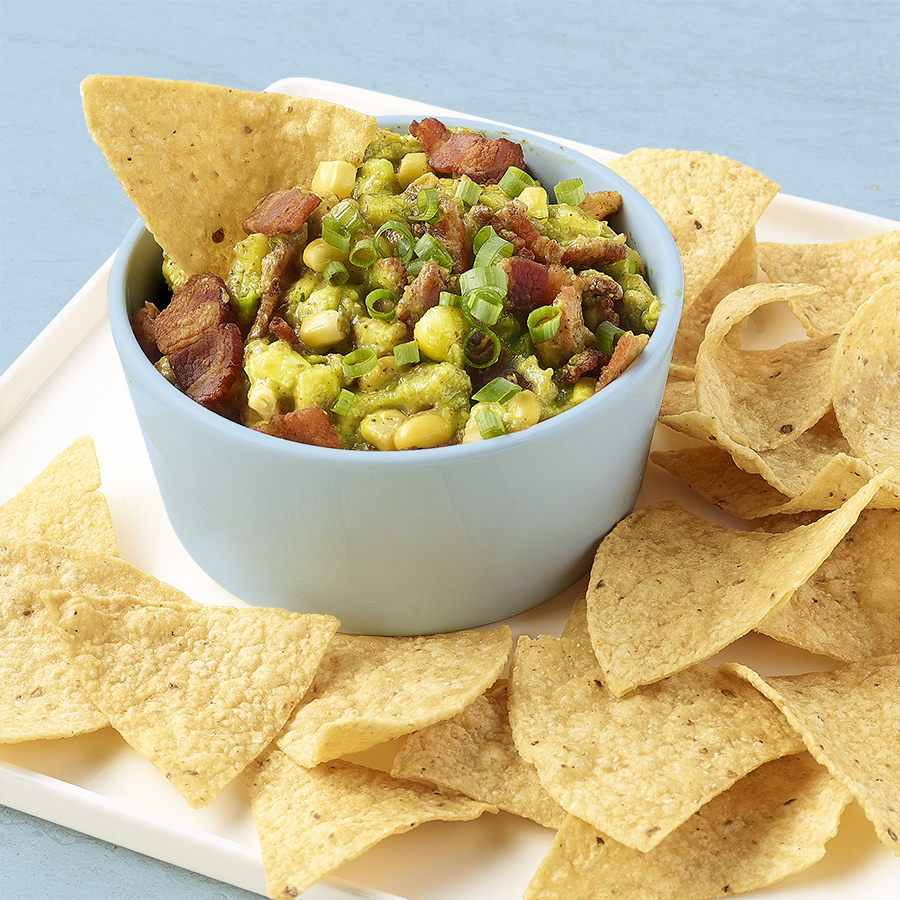 Roasted Corn and Bacon Guacamole
Serves 4
Prep Time: 5 MINUTES | Cook Time: 10 MINUTES Total Time: 15 MINUTES
This easy guacamole is flavorful and delicious, a great way to elevate your weekly guac appetizer. The corn and bacon make it a deliciously chunky guacamole, perfect for a quick snack at home or bringing to a game day party!
7.5-ounces WHOLLY® GUACAMOLE Classic
3 slices uncooked bacon, cut into 1/2″ pieces
3/4 cup frozen corn
1/2 teaspoon chili powder
1/4 teaspoon salt
3 green onions, chopped
1 lime, juiced
SERVE WITH
Tortilla chips
Vegetables
In medium saucepan, over medium heat, cook bacon 3-5 minutes, or until browned. Remove from pan and drain grease.
In same saucepan, add corn, chili powder and salt. Cook 5 minutes or until corn is warmed through and starts to brown. Remove from pan.
In small bowl, combine WHOLLY® GUACAMOLE Classic, bacon, corn, green onion and lime juice.
Chill 1 hour before serving. Serve with tortilla chips or vegetables.