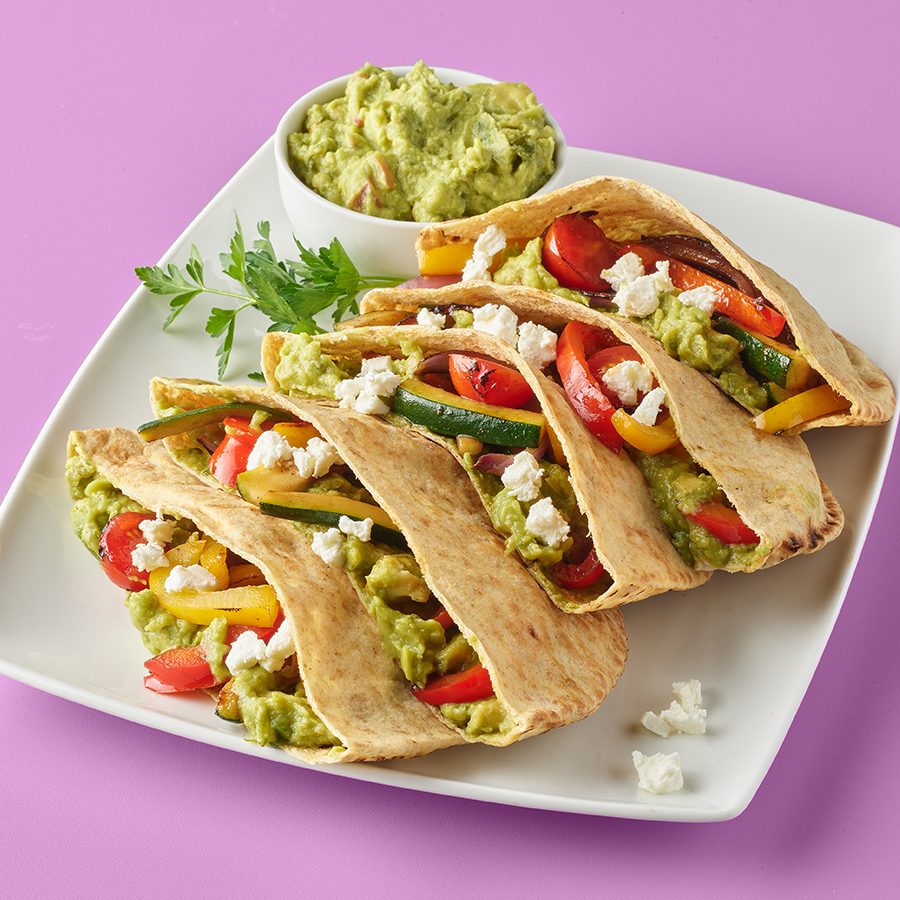 Veggie Fajita Pitas
Serves 2
Prep Time: 10 MINUTES | Cook Time: 5 MINUTES Total Time: 15 MINUTES
Calling all vegetarian foodies! This is our version of a tasty veggie sandwich, great for weekly lunch or dinner meal plans. You can even make and take as an easy on the go sandwich!
2 tablespoons olive oil
1 1/2 zucchini, julienned
1 1/2 red bell pepper, julienned
1 1/2 yellow bell pepper, julienned
1 small red onion, sliced thin
1/2 cup cherry tomatoes, halved
1 1/2 tablespoon fajita seasoning
1 lime, juiced
2 pitas, halved
7.5-ounces WHOLLY® GUACAMOLE Chunky
4 ounces goat cheese
Heat oil in medium pan. Add vegetables, fajita seasoning and lime juice. Cook over medium-high heat for 3-5 minutes.
Spread about 2 ounces of WHOLLY® GUACAMOLE Chunky inside each pita pocket.
Add cooked vegetables to each pita pocket.
Add 1 ounce of goat cheese on each pita pocket.