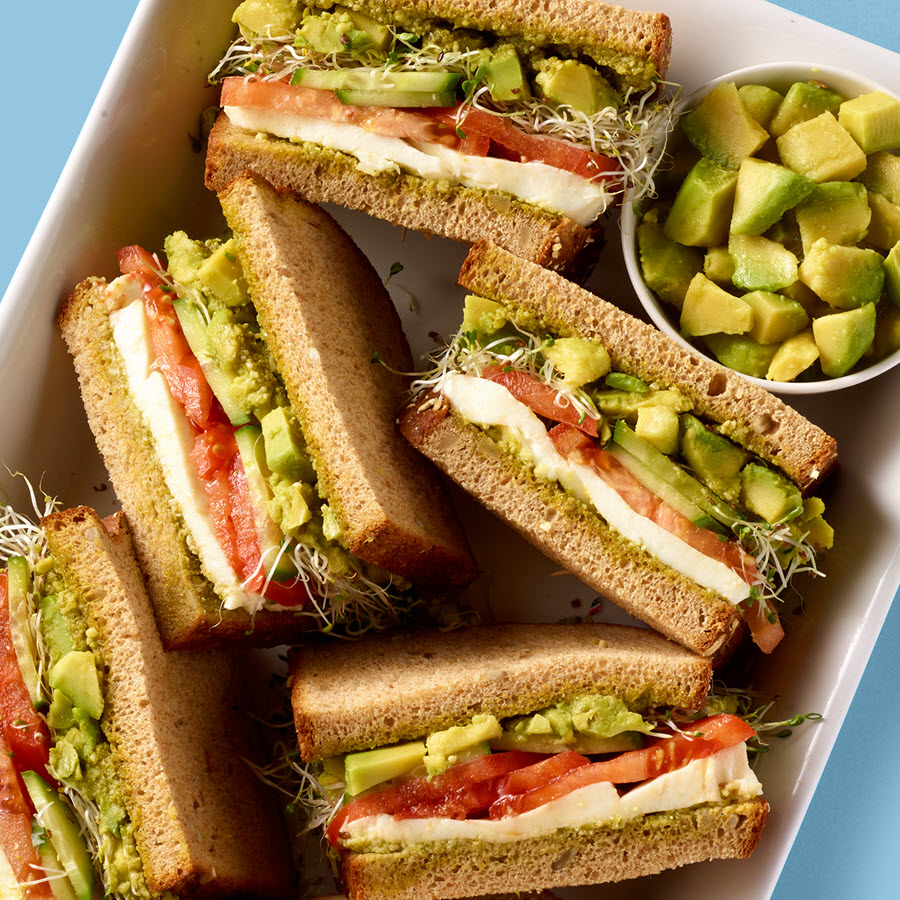 Veggie Club Sandwich
Serves 4
Prep Time: 15 MINUTES | Cook Time: 0 Total Time: 15 MINUTES
Vegetarian sandwiches can be packed with delicious flavors, and ours is no different. Loaded with avocado, tomato, cucumbers and burrata cheese, our recipe is perfect for a nutritious and easy lunch or dinner!
8 slices 9-grain bread
8-ounces burrata cheese
1/2 cup pesto
8-ounces WHOLLY® Diced Avocado
4 tablespoons chopped fresh basil
1/2 cucumber, sliced thin
2 tomatoes, sliced thin
1 cup alfalfa sprouts (or microgreens)
Salt and pepper
Spread 1 tablespoon of pesto onto each slice of bread.
Add 2 ounces burrata cheese to each sandwich. Then, layer tomato slices and season with salt and pepper.
Add equal amounts of WHOLLY® Diced Avocado, basil, cucumber, and alfalfa sprouts to each sandwich. Fold together and cut in half.