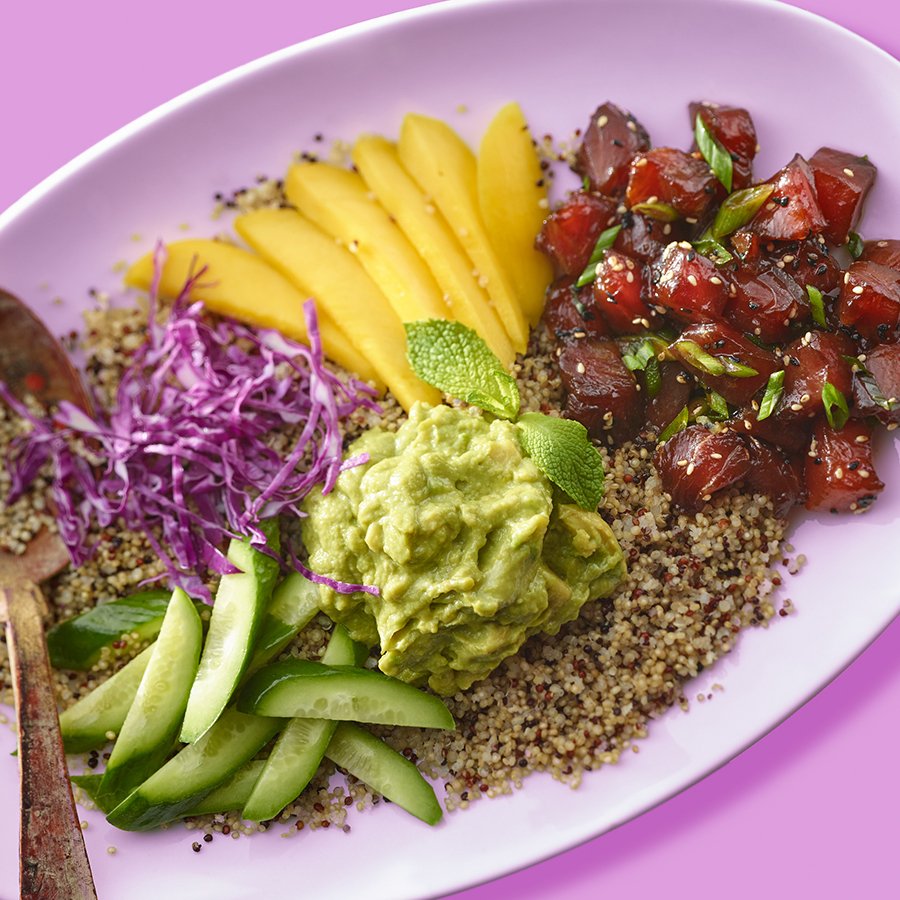 Tuna Poke Bowl with Mangos and Guacamole
Serves 2
Prep Time: 15 MINUTES | Cook Time: 0 Total Time: 15 MINUTES
Our Hawaiian Poke with a twist is perfect for lunch, dinner or snack time. The quinoa adds an unexpected crunch, and the balance of sweet and spicy between the mango and guac is delicious.
GARNISH
Fresh mint leaves

Ginger flavored soy sauce
Cook quinoa according to package directions.
In small bowl, combine tuna, soy sauce, olive oil and green onions. Cover and chill 15 minutes.
Place cooked quinoa on serving platter. Top with tuna, guacamole, mangos, cucumber and cabbage. Garnish with fresh mint leaves and soy sauce, if desired.