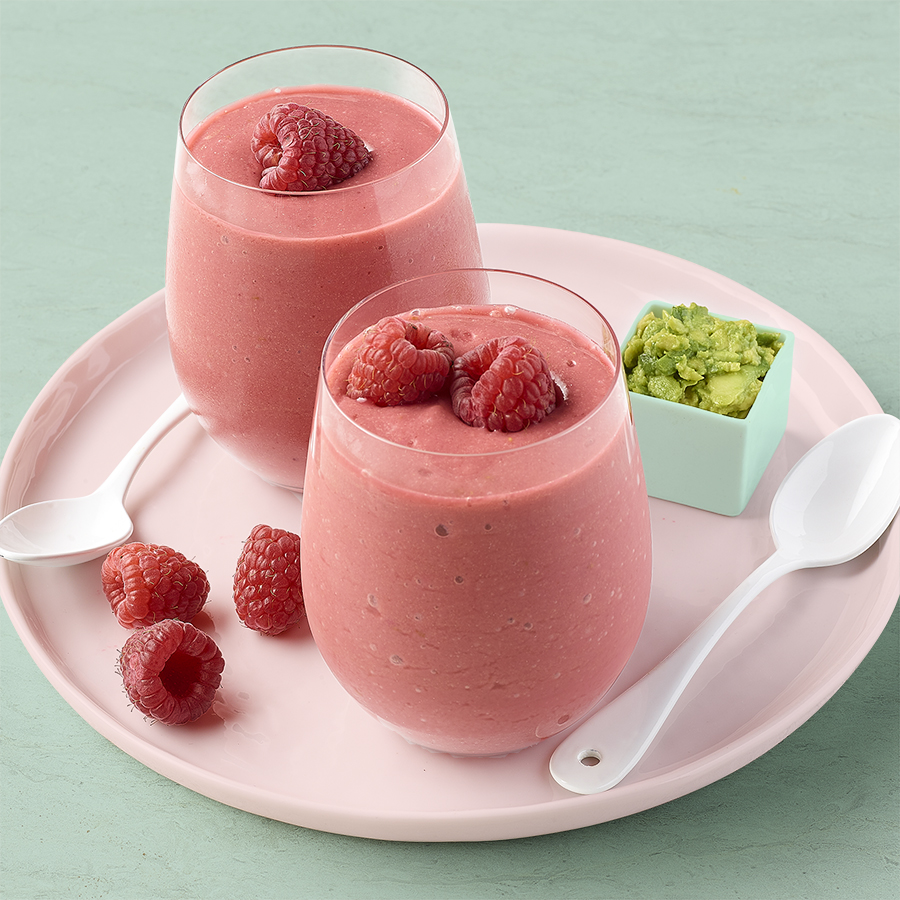 Raspberry Avocado Smoothie
Serves 1
Prep Time: 5 MINUTES | Cook Time: 0 Total Time: 5 MINUTES
Take your breakfast smoothie to the next level with this light and refreshing blend of raspberries, avocado and lime! Easy and flavorful, this is also a great kid-friendly smoothie.
1 cup frozen raspberries
2-ounces WHOLLY® Smashed Avocado
1/2 lime, peeled
1/2 banana
1 tablespoon pure maple syrup
1 cup water
1/2 cup ice
Add ingredients to blender.
Blend on high until smooth.