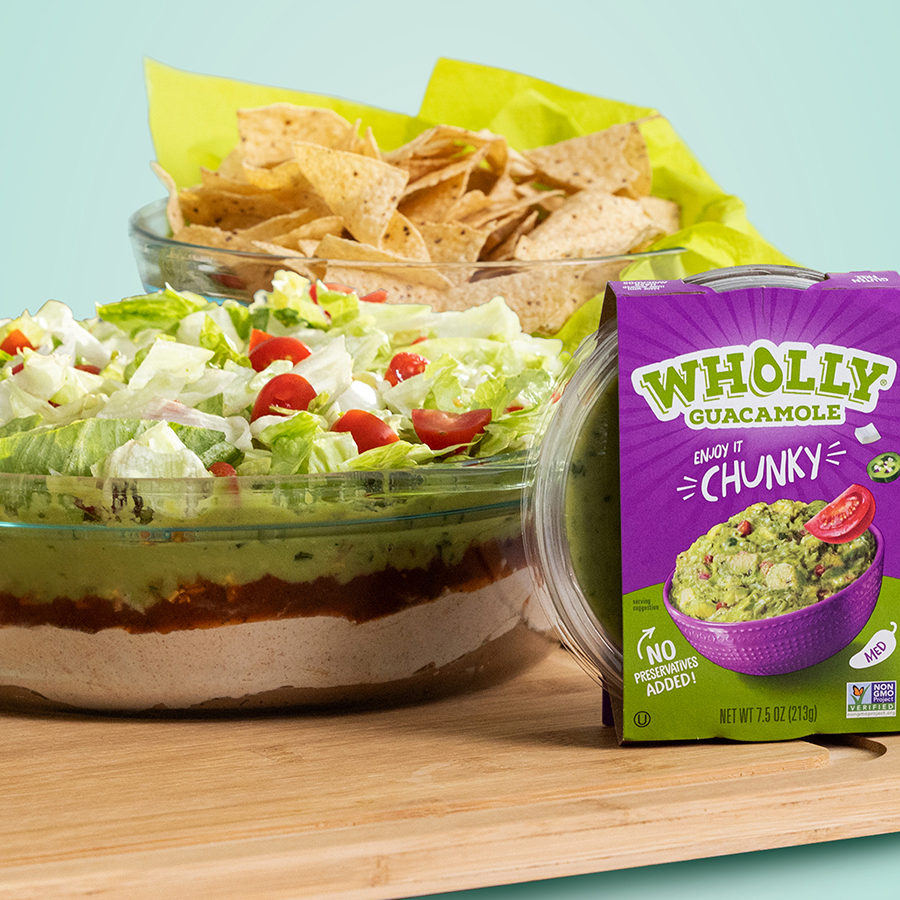 Lucky 7-Layer Dip
Serves 6-8
Prep Time: 15 MINUTES | Cook Time: 0 Total Time: 15 MINUTES
Make gameday (or any day) a win-win today with this crowd-pleasing recipe featuring our Chunky Guacamole! Adding and customizing more layers is totally up to you!
2 ½ cup sour cream
1 (1.5 ounce) packet of taco seasoning
Juice of one medium lime
1 (16 ounce) can refried beans
1 (7.5 ounce) package WHOLLY® GUACAMOLE Chunky
1 (16 ounce) jar chunky salsa
1 cup shredded Monterey jack
½ cup shredded cheddar
2 cup shredded lettuce
½ cup quartered grape tomatoes
Chips and veggies of choice for serving
1. In a casserole dish, create a layer of refried beans.
2. Next layer other ingredients including salsa, sour cream mixture, guacamole and cheeses. Top with layered lettuce and tomatoes.
3. Refrigerate for 2 hours before serving.
4. Serve with chips and veggies.