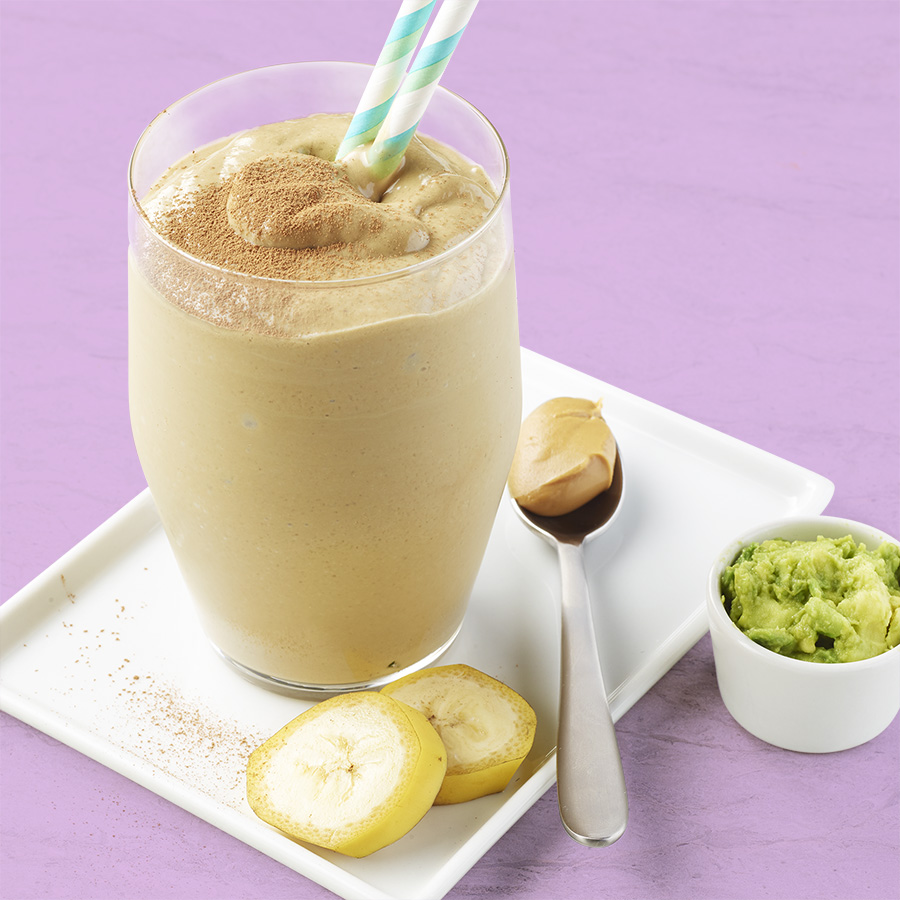 Chocolate Peanut Butter Avocado Smoothie
Serves 1
Prep Time: 5 MINUTES | Cook Time: 0 Total Time: 5 MINUTES
Rich and creamy, this avocado chocolate smoothie is a great afternoon snack or dessert treat! It's also easy to make and take on the go!
3/4 cup vanilla almond milk
3/4 cup ice
2-ounces WHOLLY® Smashed Avocado
1/2 frozen banana
2 tablespoons creamy peanut butter
1 tablespoon unsweetened cocoa powder
Add ingredients to blender.
Blend on high until smooth.