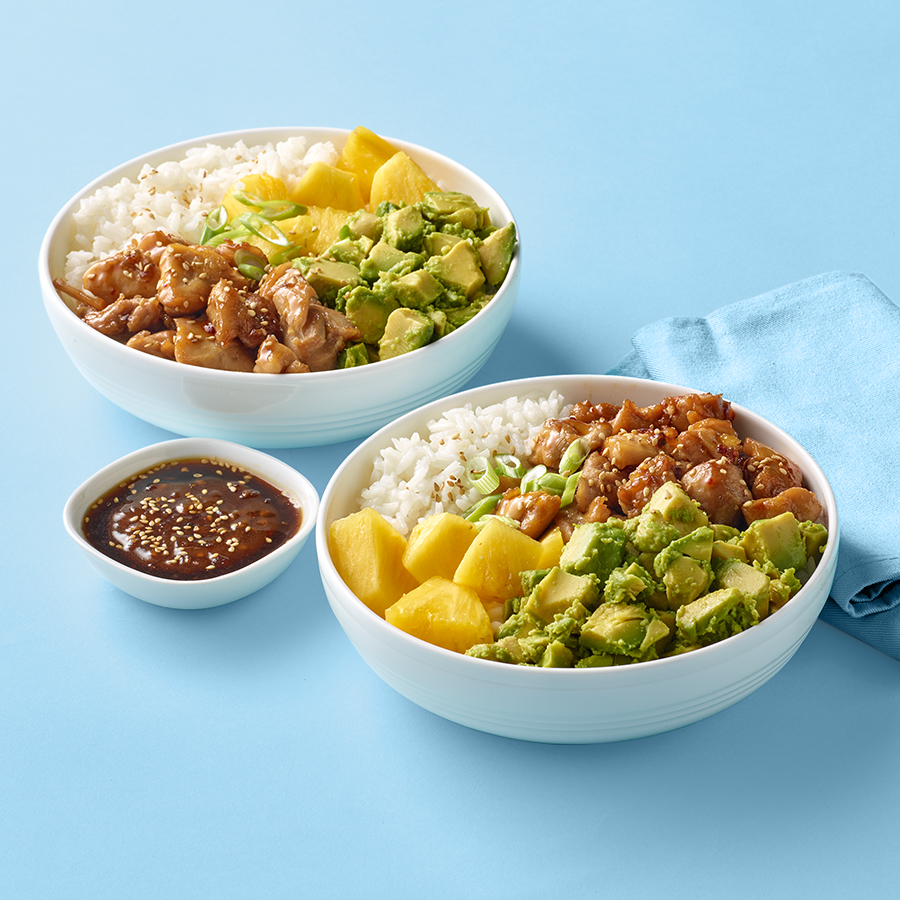 Chicken Teriyaki Bowls with Avocado
Serves 2
Prep Time: 10 MINUTES | Cook Time: 0 Total Time: 10 MINUTES
Our version of the classic Chicken Teriyaki Bowl is simple but full of flavor, and makes for an easy lunch or dinner! Layers of rice, chicken, avocado and pineapple make our Chicken Teriyaki Bowl extra delicious.
1 1/2 pounds chicken thighs, cooked, cut into bite-size pieces
1/2 cup teriyaki sauce
2 cups cooked Jasmine rice
1/2 cup chopped green onion
4-ounces WHOLLY® Diced Avocado
1/2 cup pineapple, cut into bite-size pieces
1 teaspoon sesame seeds
In small bowl, combine chicken and teriyaki sauce.
In two individual bowls, add 1 cup rice to each, and half of chicken to each.
Top with green onions, WHOLLY® Diced Avocado and sesame seeds.
Garnish with pineapple. Drizzle additional teriyaki sauce over if desired.