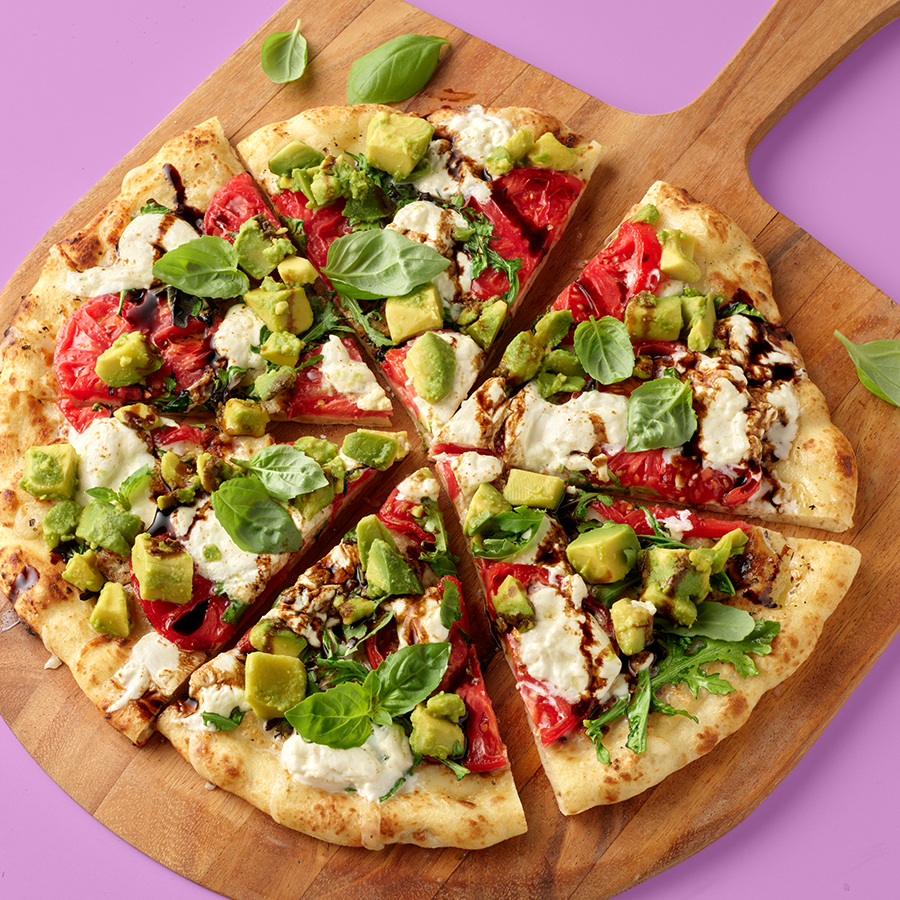 Burrata Avocado Pizza
Serves 4
Prep Time: 10 MINUTES | Cook Time: 10 MINUTES Total Time: 20 MINUTES
Our WHOLLY® Diced Avocado is ready whenever you are! Making it super easy to add to your pizza! Who doesn't love an easy pizza recipe? This vegetarian pizza has avocado, burrata and tomatoes! Vegetarian lunch or dinner in just 20 minutes!
16-ounces refrigerated pizza dough
1 tablespoon olive oil
1 teaspoon dried oregano
2 teaspoons chopped fresh basil
Salt and pepper
2 cups shredded mozzarella cheese
1-2 heirloom tomatoes, sliced
1/2 cup arugula
4-ounces burrata, broken into pieces
4-ounces WHOLLY® Diced Avocado
2-3 tablespoons balsamic glaze
Roll out dough and place on round pizza pan or stone. Season with olive oil, oregano, basil, salt and pepper.
Add mozzarella cheese, tomatoes, arugula, burrata and additional dash of salt and pepper.
Bake at 450° for 10-12 minutes or until crust is golden and crispy, and cheese is melted.
Add WHOLLY® Diced Avocado and drizzle balsamic glaze on top.
NOTE: Blot dry tomato slices with paper towel before putting on pizza.