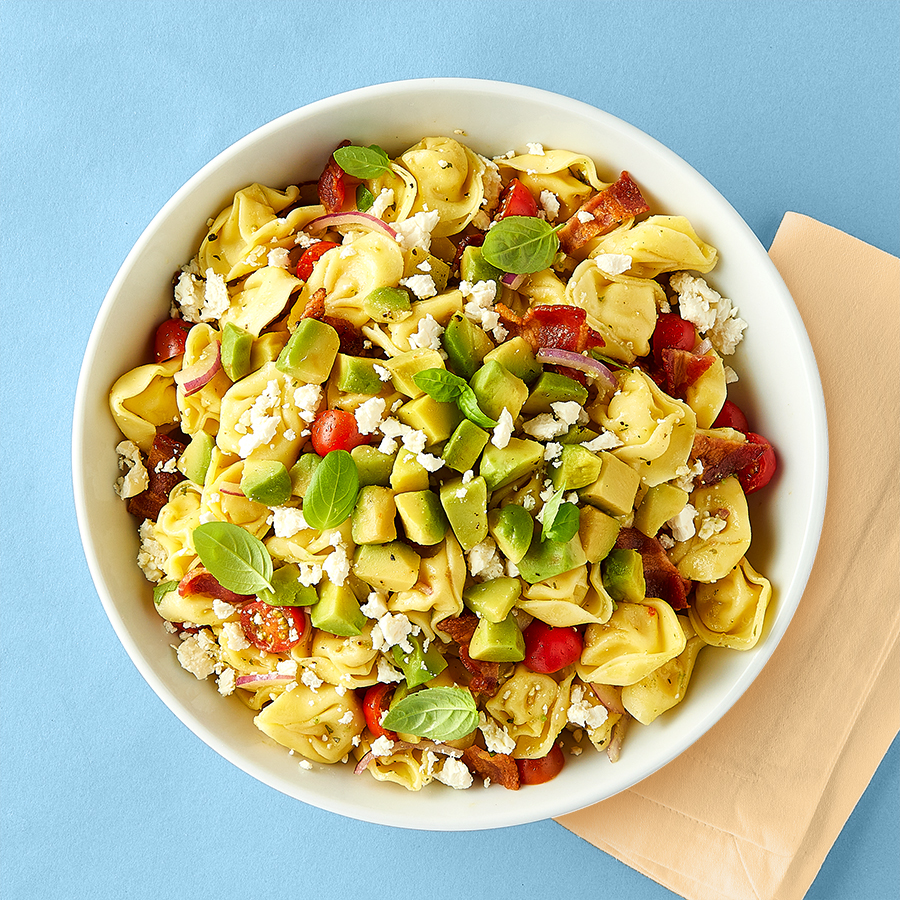 BLTA Pasta Salad
Serves 6
Prep Time: 20 MINUTES | Cook Time: 1 HOUR Total Time: 1 HOUR 20 MINUTES
We took a classic side dish and turned it into your new favorite easy recipe! Our BLTA Pasta Salad has tortellini, bacon, tomatoes and of course avocado! This pasta salad can also be served for lunch or dinner!
4 cups cheese tortellini (cooked, rinsed and cooled)
1 1/2 cups quartered cherry tomatoes
1 cup chopped cooked bacon
1 cup arugula
1/2 cup red onion, sliced thin
2/3 cup feta cheese
2 tablespoons chopped fresh basil
1/3 cup Italian dressing
8-ounces WHOLLY® Diced Avocado
Salt and pepper to taste
In large bowl, combine tortellini, tomatoes, bacon, arugula, red onion, feta, and basil.
Toss with Italian dressing and salt and pepper to taste.
Gently stir in WHOLLY® Diced Avocado.
Chill 1 hour.