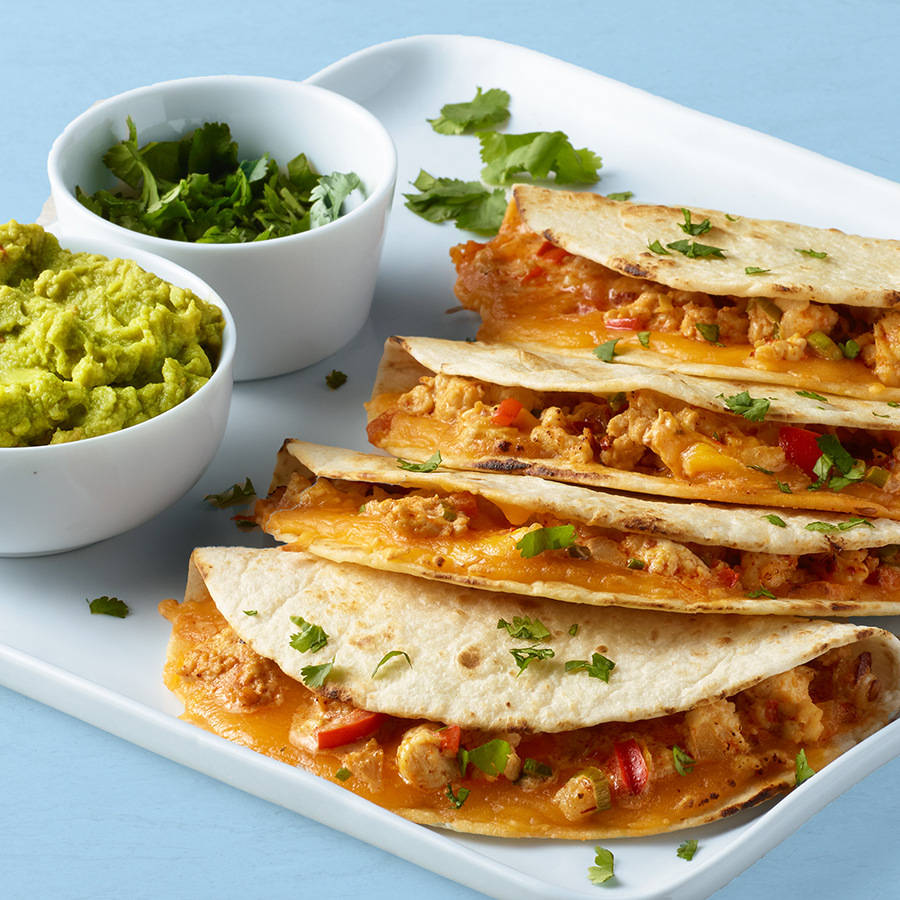 Baked Chipotle Chicken Tacos
Serves 4-6
Prep Time: 10 MINUTES | Cook Time: 30 MINUTES Total Time: 40 MINUTES
Whether you're looking for an easy dinner, a tasty snack or an impressive gameday spread, this easy to bake recipe is perfect. Dip with your favorite WHOLLY® GUACAMOLE for just the right amount of heat.
1 teaspoon olive oil
1 yellow onion, chopped
1-pound ground chicken
½ cup finely chopped red bell pepper
½ teaspoon chili powder
½ teaspoon cumin
½ teaspoon garlic powder
½ teaspoon onion powder
½ teaspoon paprika
½ teaspoon pepper
1 teaspoon salt
½ cup chicken stock
2 ½ tablespoons diced chipotle peppers in sauce
4 ounces softened cream cheese
6 green onions, chopped
16 taco style corn or flour tortillas
1 ½ cups shredded cheddar cheese
Cooking oil spray
8-ounce WHOLLY® Guacamole Spicy
Chopped cilantro for garnish
Heat olive oil in medium saucepan, cook onions 2-3 minutes on medium heat.
Add chicken and cook on medium-high heat until cooked through.
Add red bell peppers and seasonings, cook 2 minutes.
Stir in chicken stock.
Add chipotle peppers, cream cheese and green onions. Remove from heat.
Layer cooling rack on sheet pan and spray with cooking oil.
Heat tortillas in microwave for 45 seconds.
Place one tortilla on rack, spoon small amount of chicken mixture into tortilla, top with cheese and fold tortilla in half. Repeat until done.
Lightly spray top of tacos with cooking spray. Place additional sheet pan on top, pressing down to keep tacos closed.
Bake at 400 for 10 minutes.
Remove top sheet pan and broil on high for 1-3 minutes until tacos are golden brown.
Top with WHOLLY® Guacamole Spicy and garnish with cilantro.