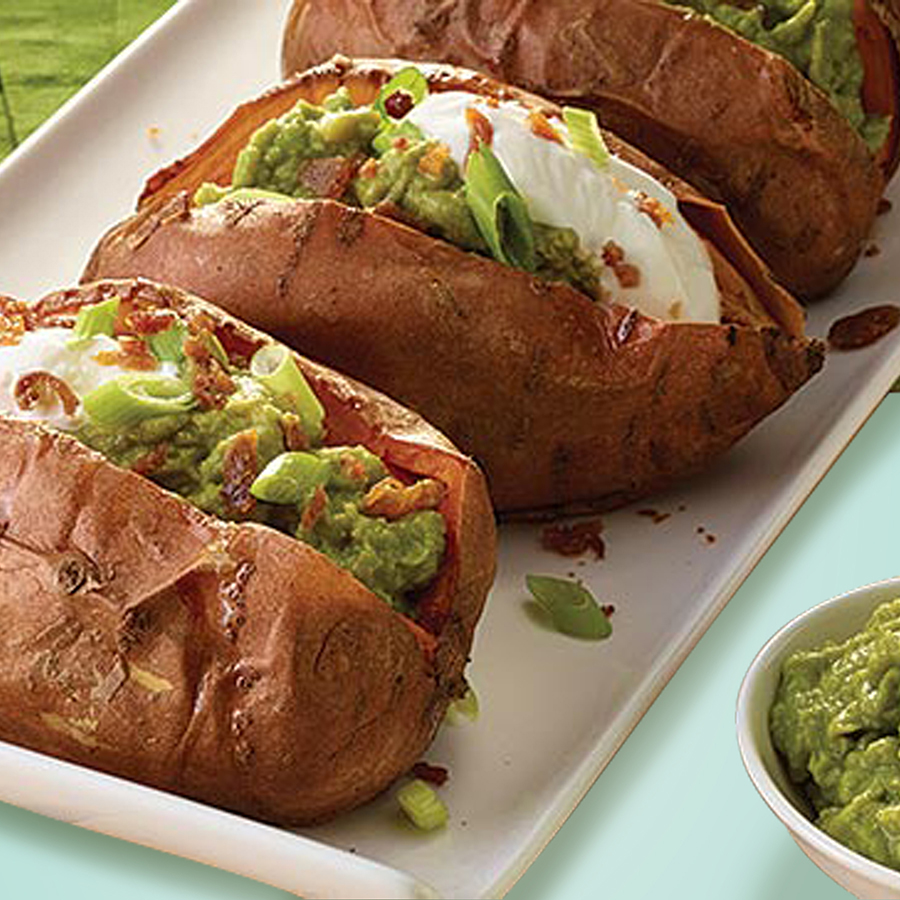 Bacon & Guacamole Sweet Potato
Serves 4
Prep Time: 10 MINUTES | Cook Time: 45 MINUTES Total Time: 1 HOUR 10 MINUTES
Dig into a lighter version of the classic loaded potato with this stuffed baked sweet potato recipe. The pairing of guacamole and sweet potato is absolutely delicious and will get rave reviews at dinnertime. It also makes a beautiful presentation for guests!
Heat oven to 400°F.
Wash sweet potatoes. Rub with oil and place on baking sheet. Bake 45 minutes or until tender.
Let stand 10 minutes. Cut slit in top of potato and stuff with guacamole. Top each with 1 tablespoon sour cream, green onions and bacon pieces.