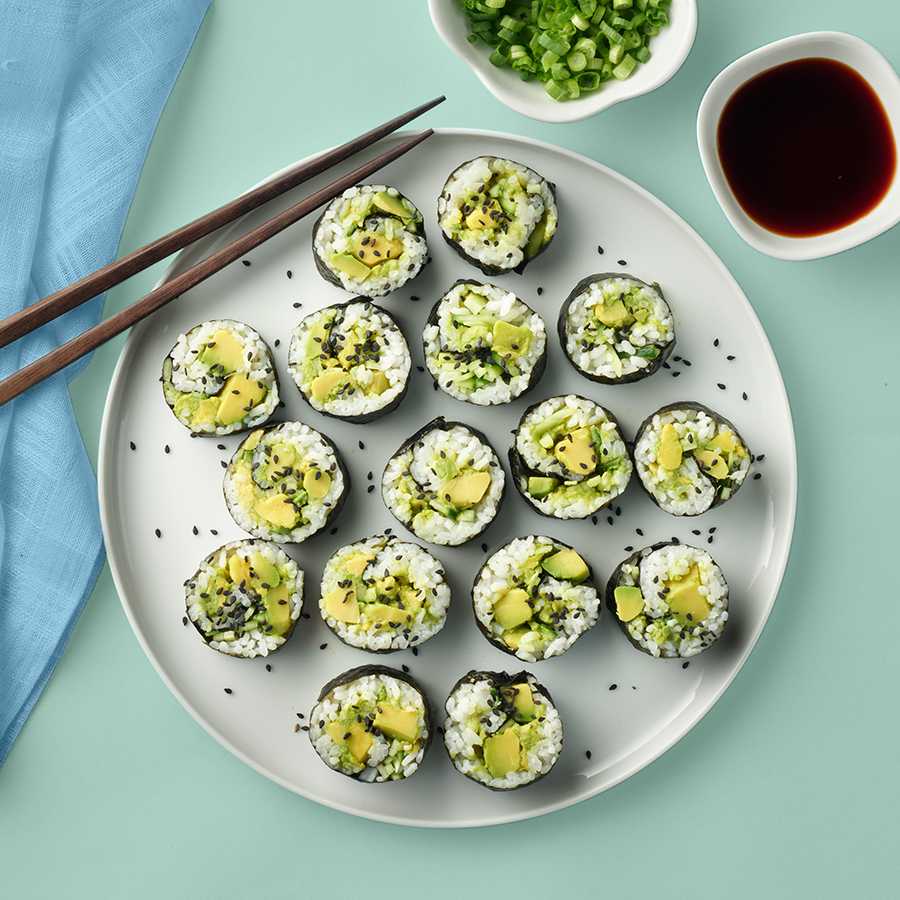 Avocado Sushi Roll
Serves 4-6
Prep Time: 10 MINUTES | Cook Time: 0 Total Time: 10 MINUTES
Make a classic sushi roll whenever you want! Our always ready WHOLLY® Diced Avocado is the key ingredient in our easy Avocado Sushi Roll. Mix in a little sushi for your game day spread or be the star of the show when bringing this as your party appetizer!
2 full sheets seaweed
1 1/2 cup sushi rice
1/2 cup WHOLLY® Diced Avocado
1/2 English cucumber, deseeded and julienned
2 teaspoons black sesame seeds
SERVE
Lay seaweed sheet on flat, dry surface. Spread half of rice on seaweed, to all ends but one. Place half of cucumber sliced and half of WHOLLY® Diced Avocado horizontally, on top of rice.
Carefully roll up tightly. Gently brush a little water on edge of seaweed to seal. Use sharp knife to cut into 1" pieces and lay on sides. Sprinkle half of sesame seeds on top.
Repeat process for second roll. Serve with soy sauce.