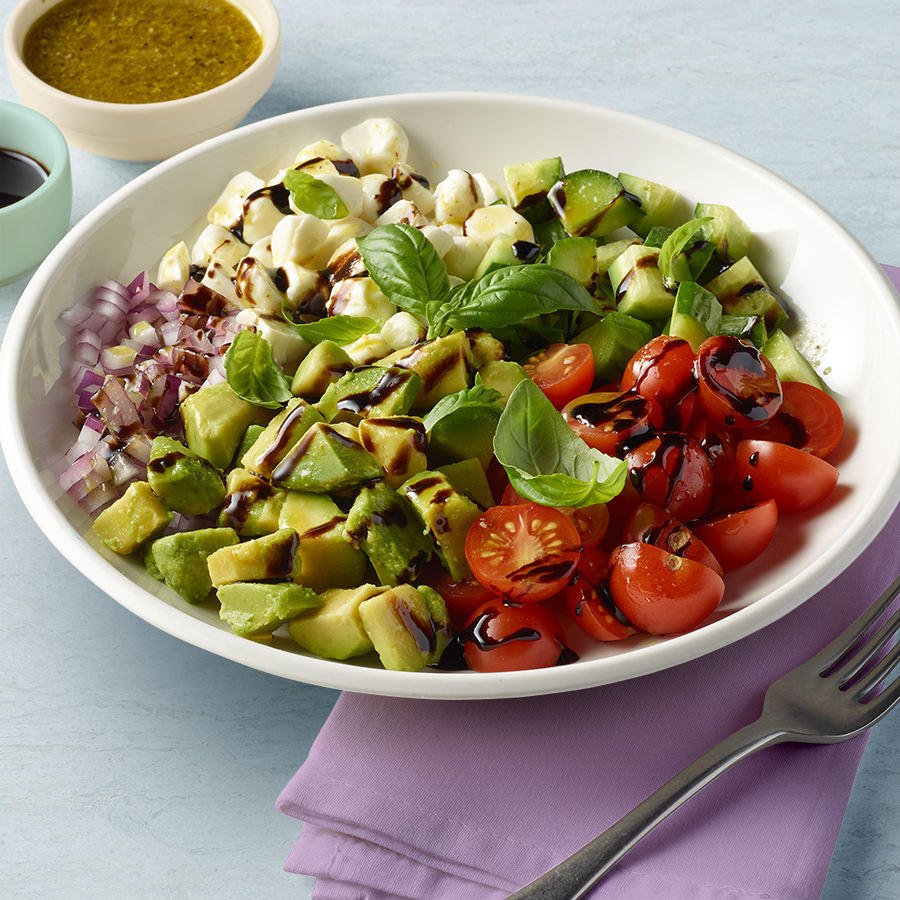 Avocado Summer Salad
Serves 4
Prep Time: 15 MINUTES | Cook Time: 0 Total Time: 15 MINUTES
Never let an over or under ripe avocado stand in the way of you enjoying a deliciously chilled summer salad! WHOLLY® Diced Avocado is always ready to help you make an easy and light salad.
2 cups halved cherry tomatoes
1 1/2 cups quartered English cucumber
8-ounces mozzarella pearls, halved
1/2 cup diced red onion
2 tablespoons chopped fresh basil
8-ounces WHOLLY® Diced Avocado
3 tablespoons balsamic glaze
DRESSING
1 lemon, juiced
1 1/2 tablespoons basil pesto
1 tablespoon avocado oil
1 1/2 teaspoons salt
1/2 teaspoon pepper
In medium bowl, combine tomatoes, cucumber, mozzarella, red onion, and basil.
In small bowl, whisk together dressing ingredients.
Pour dressing over salad mixture and combine.
Gently stir in WHOLLY® Diced Avocado.
Drizzle balsamic glaze over salad.