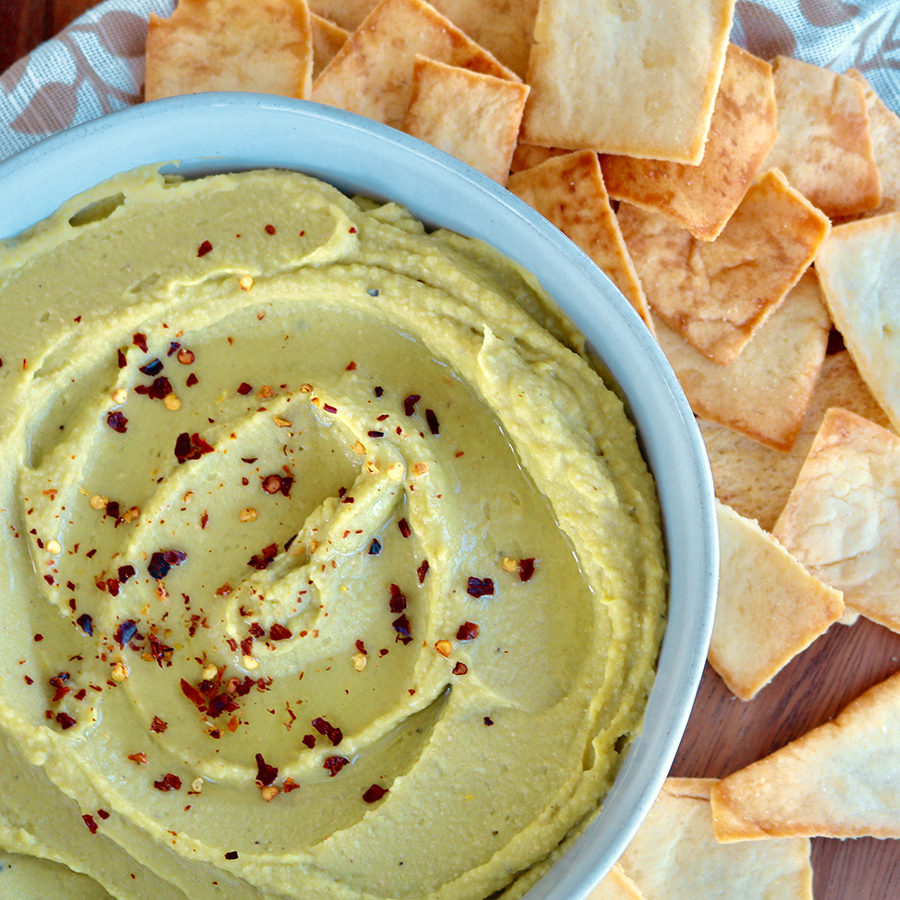 Avocado Hummus
Serves 8-12
Prep Time: 15 MINUTES | Cook Time: 15 MINUTES Total Time: 30 MINUTES
Ready in under 15 minutes, this easy hummus is smooth and incredibly delicious. The avocado adds a richness you'll love. You can enjoy it as a snack, as a topping or even for dinner!
1 (15oz) Can Chick Peas, well drained
1 (8oz) Package WHOLLY® Diced Avocado
3 Tbsp Olive Oil, plus more for serving if desired
1 Tbsp Tahini
3 Tbsp Fresh Lime Juice
2 Cloves Garlic, peeled
Salt and freshly ground black pepper
1/8 Tsp Cumin
Red Pepper Flakes, for topping
Pulse chick peas, olive oil, tahini, lime juice, and garlic in a food processor until smooth, about 2 minutes.
Season with salt and pepper to taste, add cumin and WHOLLY® Diced Avocado and pulse mixture until smooth and creamy, about 1 – 2 minutes longer.
Serve topped with more olive oil if desired and sprinkle with red pepper flakes. Serve with pita chips or tortilla chips.