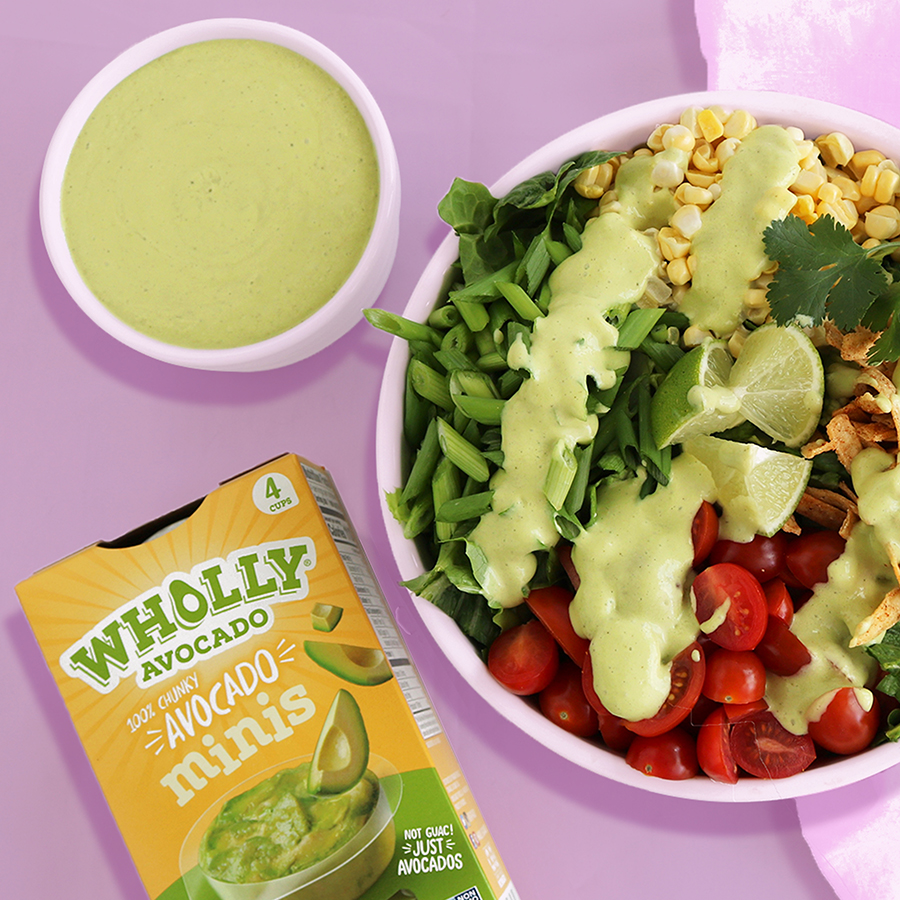 Avocado Cilantro Lime Sauce
Serves 3 cups
Prep Time: 10 MINUTES | Cook Time: 0 Total Time: 10 MINUTES
Our Avocado Cilantro Lime Sauce is the perfect summer addition to any salad or fish. Try it on your next weeknight meal.
2 (2-ounce) packages WHOLLY® Smashed Avocado
1 (1-ounce) packet dry ranch dressing and seasoning mix
1 cup mayonnaise
1 cup sour cream
2 tomatillos, husk removed, quartered and cored
1/2 bunch fresh cilantro
2 cloves garlic, minced
1 lime, juiced
1 jalapeño, seeded
In blender cup add all ingredients. Blend on medium-high until smooth.