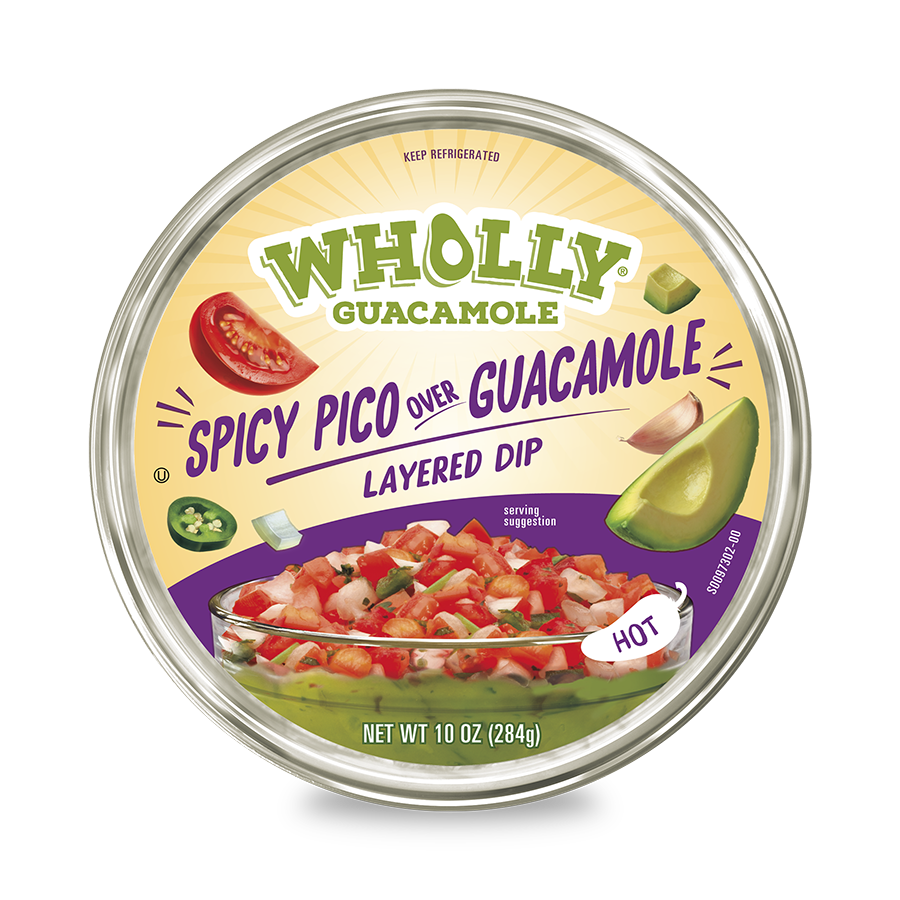 WHOLLY® GUACAMOLE Guacamole & Spicy Pico Dip Pico Over Guac
Two of our favorite flavors in one great package. With layers of smooth guacamole and spicy pico de gallo, get ready for a flavor combo everyone will love!
Ingredients
Hass Avocados, Tomatoes, Onions, Serrano Peppers, Cilantro, Contains 2% or Less of Distilled Vinegar, Salt, Water, Jalapeño Peppers, Lime Juice, Dehydrated Onion, Granulated Garlic, Dehydrated Arbol Peppers, Calcium Citrate, Pectin methylesterase (Includes Glycerol, Wates, Potassium Chloride).
Vegan and kosher.